Case and Materials
The "Bilbao Effect": The Collaborative Architecture that Powered Bilbao's Urban Revival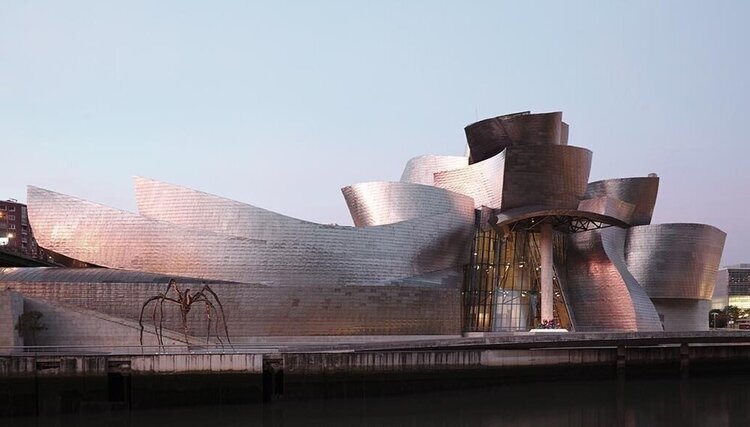 Last Updated

Topic
Collaboration
Location
Europe

Overview
Explore how cross-boundary collaboration mechanisms and different leadership styles enabled the city of Bilbao's revival from a deep economic, political, and social crisis.
Resources in this collection
Intro
In 2018, Bilbao was presented with the Best European City award, adding the prize to a long list the Spanish city had collected since the mid-2000s. The success was often attributed to the Guggenheim museum, giving name to the "Guggenheim effect." This was based on a fairly shallow assessment of the city's transformation. In fact, the building blocks of Bilbao's transformation are to be found in the collaborative efforts established by government entities during the 1990s, in the context of a deep economic, political, and social crisis.
The analysis centers on how the collaborative building blocks and leadership styles have enabled the city's transformation, and if these building blocks also provide a solid foundation for its future. This retrospective exploration will focus on the context (crisis, necessity, and interdependence), design (governance mechanism, composition, decision rules, etc.), management (interaction between political and technical leadership, value creation versus value distribution, trust building, etc.) and leadership (decisions in the face of challenges, attitudes towards sharing credit, confidence in the vision, different leadership styles for different moments, etc.) of the collaboration.
Thanks to a gift from Bloomberg Philanthropies, no permission is required to teach with, download, or make copies of this case.
Learning Objectives
This case may be taught with a focus on:
Multi-level/sector collaboration: understanding governance mechanisms that enable such types of collaboration. The case explores Bilbao Ria 2000 and its:
Design (composition, breadth of stakeholder representation, governance structure, institutional form, decision rules, etc.)
Management (mode of operation, working processes, efforts to align stakeholders, and create collective impact)
Leadership (dealing with conflict and setbacks, making critical choices, mobilizing people, and inspiring hope, etc.)
Debunking the Guggenheim myth:
Understanding the broader context and interdependence of urban renewal vision and implementation
Exploring the fiscal and financing mechanisms of urban transformations
Understanding how the value increases of transformed land can be captured and used by government to finance urban renewal with no additional budgetary spending