COVID-19 Resource
Session 8: Situational Briefing & Financial Resilience: Budgeting During COVID-19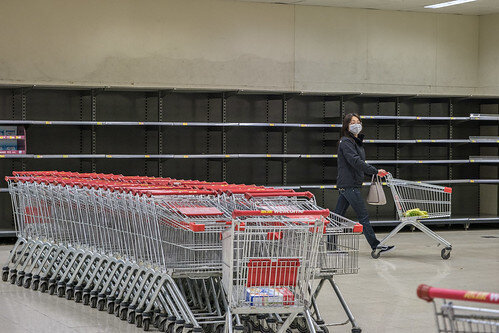 Last Updated

Topic
COVID-19 Resources
Location
Global

Overview
"We know that the big issues are going to have to be solved at the local level." – Jose Andres, founder of World Central Kitchen
Resources in this collection
In the eighth session, Linda Bilmes, the Daniel Patrick Moynihan Senior Lecturer in Public Policy and a leading expert on budgetary and public financial issues, and Jorrit de Jong, Faculty Director of the Bloomberg Harvard City Leadership Initiative and Senior Lecturer in Public Policy and Management at Harvard Kennedy School, discussed budgeting during COVID-19. Dr. Josh Sharfstein, Vice Dean for Public Health Practice and Community Engagement at Johns Hopkins Bloomberg School of Public Health, and Dr. Jennifer Nuzzo, Senior Scholar at the Johns Hopkins Center for Health Security and an Associate Professor in the Department of Environmental Health and Engineering and the Department of Epidemiology at the Johns Hopkins Bloomberg School of Public Health, provided critical public health updates and examined metrics mayors need to have in order to reopen their communities. Chef Jose Andres offered words of inspiration in his welcoming remarks to the mayors.‍
Key Takeaways
A Perfect Storm
This pandemic has plunged your local economy and budget planning processes into a sea of uncertainty. Needs—and expenditures—are rising, revenues are plummeting, and a liquidity crisis looms. Budget shortfalls are a certainty, but their relative size and severity are unknown. The lack of coordination at the federal level has left cities and states to chart their own courses, and the patchwork approach only exacerbates the uncertainty.
The CBO is predicting budget shortfalls for states twice as high as they were following the 2008 financial crisis. States may not only cut aid to local governments, but also impose additional charges and rules.
Many of the usual tools for raising revenues (e.g., increasing fees for parking, services, or utilities) are unusable for reasons both practical and humanitarian, and uncertainty is roiling the municipal bond market. It looks unlikely that any further stimulus will be structured in a way that offers much help to local government.
How can you produce a budget that responds to all that has changed, is changing, and will continue to change? How can you make informed trade-offs? What can you do in your role to provide stability amid the uncertainty?