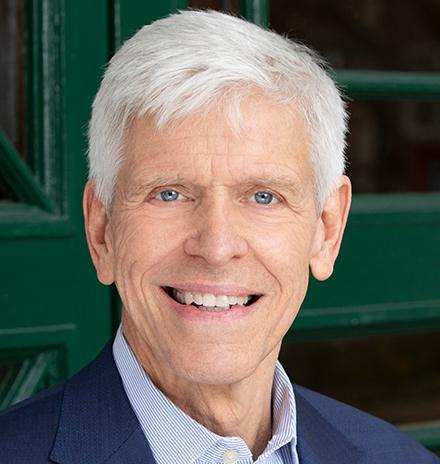 Thomas DeLong
Baker Foundation Professor of Management Practice, Harvard Business School
Thomas J. DeLong is a Baker Foundation Professor of Management Practice and the former Philip J. Stomberg Professor of Management Practice in the Organizational Behavior Department at the Harvard Business School. He is an expert in leader development, organizational and career transformation.
His most recent book, "Flying Without a Net", was recognized by the editors of Amazon Publishing as one of the top ten books written on leadership this century. A number of his cases have been taught around the world in universities and organizations. His most notable cases are: Rob Parson at Morgan Stanley, Erik Peterson at Biometra, C&S Wholesale Grocers and the 1977 Alumni Profiles. 
Before joining the Harvard Business School Faculty, DeLong was Chief Development Officer and Managing Director of Morgan Stanley Group, Inc, where he was responsible for the firm's human capital and focused on issues of organizational strategy and organizational change. At Harvard, Professor DeLong teaches MBA and executive courses focused on leadership, organizational behavior, managing human capital, and career management. DeLong has served as course head for the required course on Leadership and Organizational Behavior. He has designed MBA courses focusing on managing human capital in high performance organizations and leading professional service firms. DeLong is currently advising on the development of a course on interpersonal effectiveness for the first year MBAs.
DeLong co-authored two books focused on leadership and professional service firms, When Professionals Have to Lead: A New Model for High Performance (Harvard Business School Press, 2007) and Professional Services: Cases and Texts (McGraw-Hill/Irwin, 2003).  DeLong has coauthored two Harvard Business Review articles, "Let's Hear It for B Players" and "Why Mentoring Matters in a Hypercompetitive World."   His forthcoming book, "Teaching By Heart", focuses on the relationship between leadership and teaching as well as highlights his insights into teaching as craft and art after 45 years in the classroom.
Professor DeLong received his undergraduate and master's degrees from Brigham Young University and his Ph.D. from Purdue University in Industrial Supervision.  He received a post-doctoral fellowship from Massachusetts Institute of Technology.