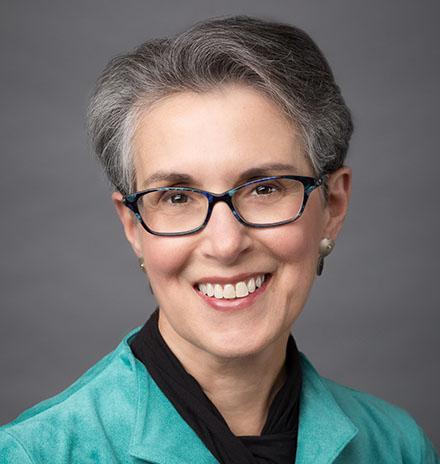 Teresa Amabile
Baker Foundation Professor, Harvard Business School
Edsel Bryant Ford Professor of Business Administration, Emerita
Teresa Amabile is a Baker Foundation Professor at Harvard Business School. Originally educated and employed as a chemist, Teresa received her Ph.D. in psychology from Stanford University. Her current research investigates how people approach and experience the transition to retirement. Previously, her 45-year program of research on how the work environment can influence creativity and motivation yielded a theory of creativity and innovation; methods for assessing creativity, motivation, and the work environment; and a set of prescriptions for maintaining and stimulating innovation. More recently, she researched and published on how life inside organizations can influence people and their performance. Her current research program focuses on psychological and social aspects of the retirement transition.
Teresa's work has earned several awards: the Lifetime Achievement Award from the Academy of Management's OB Division (2018); the Distinguished Scholar Award from the Society for Personality and Social Psychology (2017); the Lifetime Achievement Award from the Israel Organizational Behavior Conference (2018); the Center for Creative Leadership Best Paper Award (in Leadership Quarterly) (2005); and the Torrance Award from the National Association for Gifted Children (1998). In 2020, she was named one of the top 50 scholars, by citation count, in business/management (PLOS Biology). She has presented her theories, research results, and practical implications to various groups in business, government, and education, including Apple, IDEO, Procter & Gamble, Roche Pharma, Genentech, TEDx Atlanta,the Society for Human Resource Management, and Pfizer. In addition to participating in various executive programs at Harvard Business School, she created the MBA course Managing for Creativity, and has taught several courses to first-year MBA students. Teresa was the host/instructor of Against All Odds: Inside Statistics, a 26-part instructional series originally produced for broadcast on PBS. She was a director of Seaman Corporation for 25 years, and has served on the boards of other organizations.
Teresa is the author of The Progress Principle, Creativity in Context, and Growing Up Creative, as well as over 150 scholarly papers, chapters, case studies, and presentations. Her papers include: Understanding Retirement Requires Getting Inside People's Stories (Work, Aging, and Retirement); The Undervalued Power of Self-relevant Research: The Case of Researching Retirement while Retiring (Academy of Management Perspectives); Creativity (Annual Review of Psychology); Deep Help in Complex Project Work: Guiding and Path-clearing across Difficult Terrain (Academy of Management Journal); The Downside of Downtime: The Prevalence and Work Pacing Consequences of Idle Time at Work (Journal of Applied Psychology); Leader Behaviors and the Work Environment for Creativity: Perceived Leader Support (Leadership Quarterly); and Affect and Creativity at Work (Administrative Science Quarterly). She has also published several articles in Harvard Business Review.