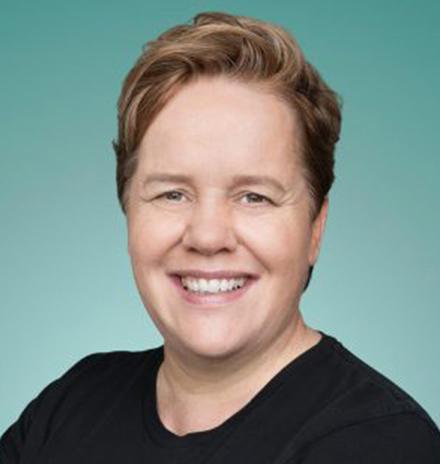 Frances Frei
UPS Foundation Professor of Service Management, Harvard Business School
Frances Frei is a Professor of Technology and Operations Management at Harvard Business School. Her research investigates how leaders create the conditions for organizations and individuals to thrive by designing for excellence in strategy, operations and culture. She regularly advises senior executives embarking on large-scale change initiatives and organizational transformation, including embracing diversity and inclusion as a lever for significantly improving performance.
A global thought leader on leadership and strategy, Frances is widely recognized for her dynamic teaching style and breakthrough courses optimized for rapid, lasting impact. She developed one of the most popular classes at HBS, which explores business models that reliably delight customers. She also led the design and launch of HBS's innovative FIELD curriculum built around learning experiences that are experiential and immersive.
While at HBS, Frances has held extensive leadership roles including Senior Associate Dean for faculty development and recruiting, for executive education, and faculty chair for the MBA required curriculum. Within each of these roles, Frances led significant change efforts. Highlights including addressing the gender gap in satisfaction and performance for students and faculty and broadening the reach of executive education to incorporate the evolving needs of executives and their organizations.  This includes enhancing our off-campus program as well as using our state-of-the art HBX studio on campus.
In 2017, Frances was tapped to be Uber's first Senior Vice President of Leadership and Strategy with a mandate to help the company navigate its very public crisis in leadership and culture. In her ongoing work with Uber, she has focused on giving thousands of employees the tools to excel in a context of hyper-growth, strategic change, and an evolution in cultural values.
Her firsthand experience in Silicon Valley gave her a new lens on the urgent topic of trust, and in May 2018, Frances delivered a widely-viewed TED talk on 'How to build (and rebuild) trust.'  This powerful framework delivers a crash course on stakeholder trust:  how to build it, maintain it and restore it when lost.
Frances is the best-selling author of Uncommon Service: How to Win by Putting Customers at the Core of Your Business. She and her co-author Anne Morriss published their second book, Unleashed: The Unapologetic Leader's Guide to Empowering Everyone Around You, in June 2020.
She holds a Ph.D. in Operations and Information Management from the Wharton School at the University of Pennsylvania.